Dietary supplement increases plasma norepinephrine, lipolysis, and metabolic rate in resistance trained men
Journal of the International Society of Sports Nutrition
2009
6:10
Received: 07 April 2009
Accepted: 17 April 2009
Published: 17 April 2009
Abstract
Correction to Richard J Bloomer, Kelsey H Fisher-Wellman, Kelley G Hammond, Brian K Schilling, Adrianna A Weber and Bradford J Cole: Dietary supplement increases plasma norepinephrine, lipolysis, and metabolic rate in resistance trained men. Journal of the International Society of Sports Nutrition 2009, 6: 4
Keywords
Public Health
Norepinephrine
Metabolic Rate
Sport Medicine
Dietary Supplement
Correction
Following publication of our recent article [1], we noticed an error in Figure 2 A. The units of measure on the y-axis should range from 0 to 100 pg ml-1 rather than 100–240 pg ml-1 as stated in the original article.
The corrected Figure 2 is presented here (Figure
1
). The results and conclusions of this article remain unchanged.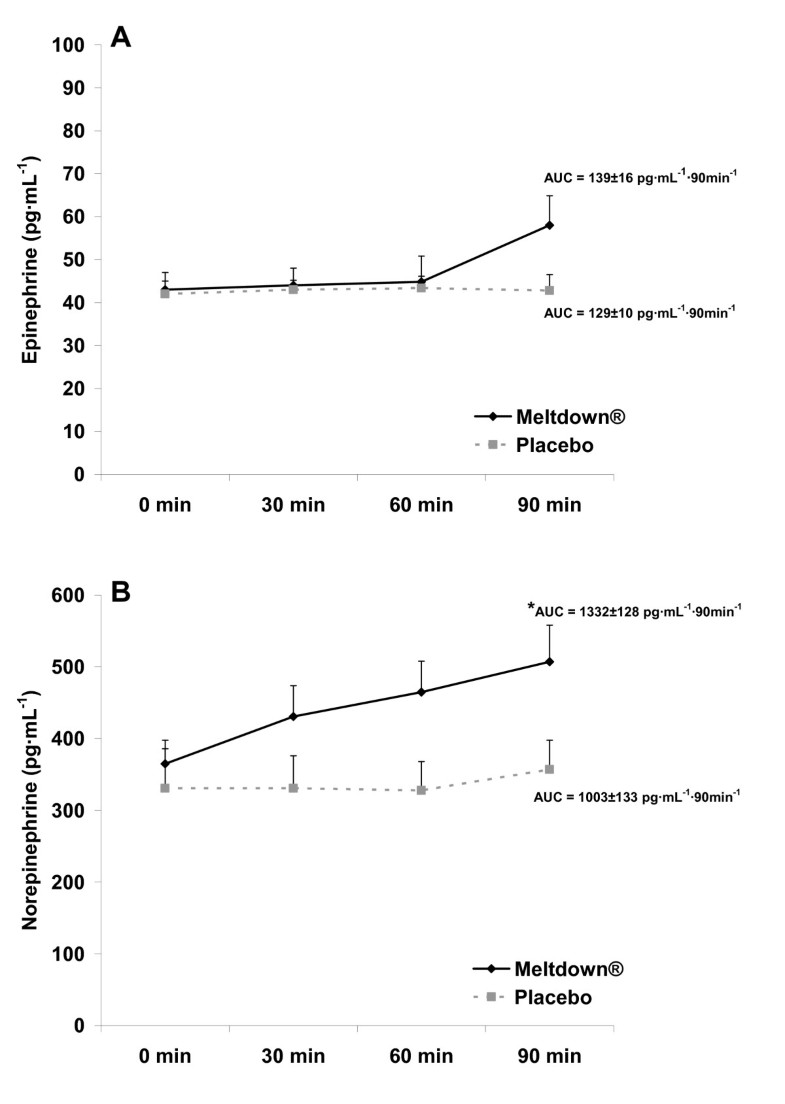 Authors' Affiliations
(1)
Department of Health and Sport Sciences, University of Memphis, Memphis, USA
References
Bloomer R, Fisher-Wellman K, Hammond K, Schilling B, Weber A, Cole B: Dietary supplement increases plasma norepinephrine, lipolysis, and metabolic rate in resistance trained men. Journal of the International Society of Sports Nutrition. 2009, 6: 4-10.1186/1550-2783-6-4.PubMed CentralView ArticlePubMedGoogle Scholar
Copyright
© Bloomer et al; licensee BioMed Central Ltd. 2009
This article is published under license to BioMed Central Ltd. This is an Open Access article distributed under the terms of the Creative Commons Attribution License (http://creativecommons.org/licenses/by/2.0), which permits unrestricted use, distribution, and reproduction in any medium, provided the original work is properly cited.